Independent of the audience, PowerMarket often describes itself as a technology company more than anything else. So it was more than fitting that the engineering team decided to attend Oracle's annual Java conference. Since our founding, we've maintained a permanent team of at least four full-time software engineers. That in itself can be considered a victory, but what we're especially proud of is the quality and utility of the Open Energy Platform™ that we've built. It forms the backbone of our service offering and is used every day by our operations, support, sales and billing teams... not to mention the self-service capabilities provided to subscribers and clients themselves.

A proprietary cloud native platform like ours that is purposefully designed for the energy industry and community solar specifically is a superior product (in particular as it relates to the customer experience) relative to general purpose, industry agnostic, off-the-shelf software often favored by other service providers. Case in point are the following two images that highlight a new feature we recently enabled for the Administrator role within our client's financial dashboards.

The first image shows a visualization of the client's overall portfolio performance in terms of revenue collected vs uncollected including a further breakdown of customer payments that are either recoverable or unrecoverable. This detail is accurate to the penny and available on a project by project basis or across the entire portfolio.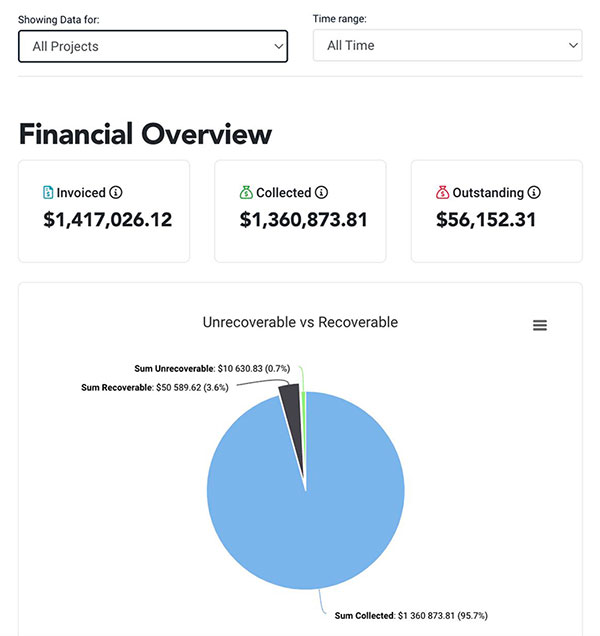 The second image shows a visualization also available on the client's financial dashboard and shows the most delinquent customers in terms of payments owed along with existing money collected from the same customer. This visualization (and data) is also available across the entire portfolio or project specific, and both visualizations are configurable by time period as well.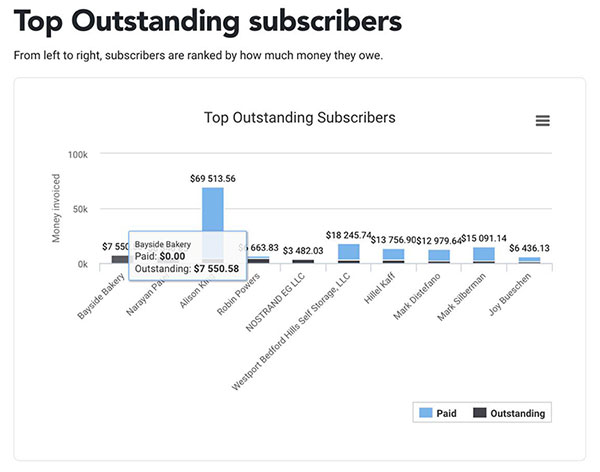 If you'd like to learn more about how our technology can improve your clean energy program management, don't hesitate to reach out to our business development or engineering teams.